About
Music Bureau
Music Bureau focuses on Live Music and DJ Booking and Event Production/Coordination for any size event including all weekly programming needs, large stage activations, music festivals, corporate celebrations, and private parties.
The goal is to create a seamless experience for our client's guests and patrons while providing a streamlined working environment for our artists and staff.
Our experienced staff discerns instrumental styles, aesthetics, and personality of sound to carefully match each of these characteristics to craft a memorable experience.
This added emphasis on attention to detail breeds uniquely curated shows with distinct regard to detail.
Music has the power to heal, bring joy and inspire. With this in mind, we believe that music is a gift and a tool to uplift and serve others.
Our company has a culture built around a relentless drive, strong moral compass, and an unshakable commitment to our client and artistic partnerships.
We strive toward customer service excellence and take pride in providing services to plan and operate some of the best events and musical experiences in Tampa / Central Florida.
Contact us
today and let the Music Bureau custom fit any of your entertainment booking or live production needs.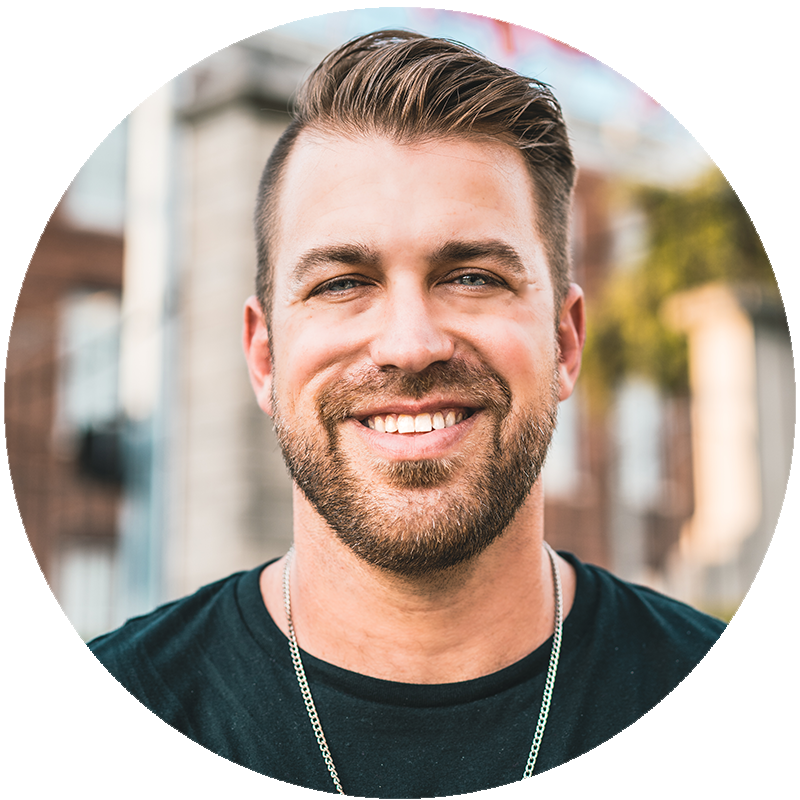 Grammy award-winning music producer Cliff Brown has become a "go-to" name in Central Florida for the entertainment industry. As a music producer, he has cut platinum and gold selling records for artists such as Usher, 112, Keyshia Cole, G-Unit, Buddy Guy, and more. The signing of a publishing deal with Warner Chappell led him to win a Grammy for R&B Album of the year on Mary J. Blige's "The Breakthrough" album. Cliff has also been blessed to have directed and worked with many bands such as FAMU Marching Band, reggae legends such as Yellowman, and to have produced for the Christian powerhouse label "Reach Records."
As a world-class DJ and artist Cliff has shared the bill with Usher, Maroon 5, and the Black Keys, as well as fronting numerous bands performing with Kenny Chesney, Dustin Lynch, Luke Bryan and many more.
Cliff and his hometown sweetheart Crystal have three children. Together they own and operate "Crown Entertainment", Central Florida's premier wedding and corporate event entertainment service where they provide top-notch coordinators, performers, and DJs to fortune 500 companies and music festivals in the Southeast.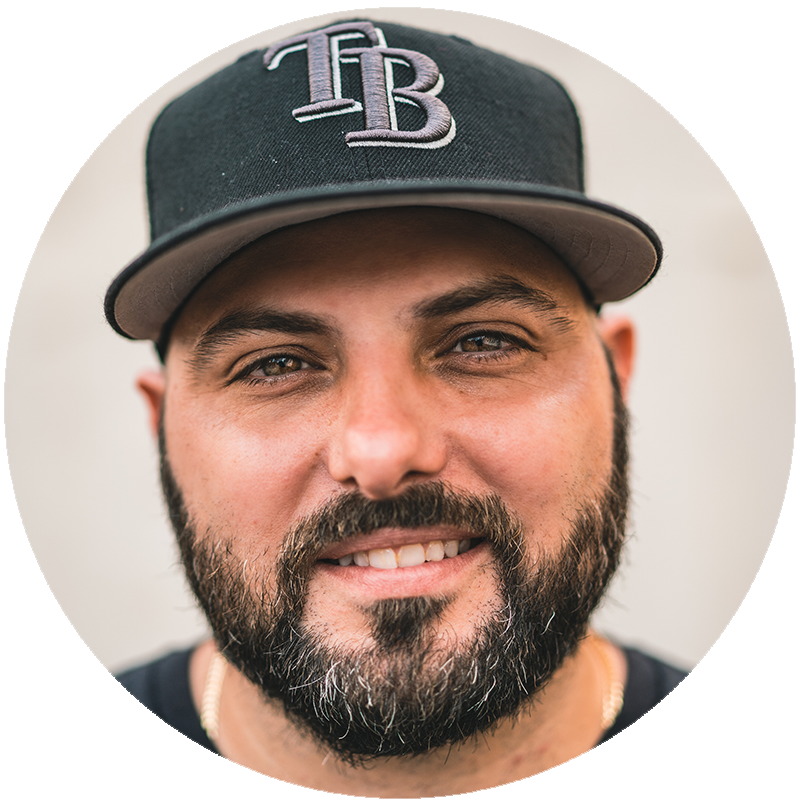 From an early age, Aaron LeSage's field of endeavor has been Music and Creative Arts. Aaron began his entrepreneurial career in his hometown of Ocala, Florida as a DJ. After significant success, Aaron chose to expand his talents and knowledge by pursuing a degree in Record Engineering at Full Sail University in Orlando, Florida. After obtaining his degree, Aaron was chosen for a competitive internship with Disney World's Music Department followed by an internship in New York with MTV as a production assistant. He also interned at the famed Goldcrest Studios and shortly after landed a full-time position as an audio assistant at Napolean Sound. Where he also gained experience in Commercial/Advertising audio production. 
Fully embracing the entrepreneurial lifestyle, Aaron continued to expand his network amongst New York's finest for 3 years. Aaron developed many life long relationships and professional connections through his work in New York. After several grueling winters, he decided to get back to his roots in Florida. In 2007, Aaron obtained his real estate license in the midst of the market crash. Shortly after meeting Joey Krash (DJ X-cell NYC Future Flavors) and forming Tha Mixfits Dj/Production duo led him back to familiarity and his passion for music and brand marketing. His reputation as a highly desirable top DJ/music business professional and self-taught entrepreneur has led to noteworthy success in his professional career. Aaron was the official Tampa Bay Lightning DJ for 3 seasons, Help several residencies at some of Tampa's most note-worthy nightclubs and lounges including Blue Martini, AJA, Drynk, Hard Rock Casino, and The Lodge. He is also the Co-Founder of Ol' Dirty Sunday's at Crowbar in Ybor, and is a partner of a show production and culture curation company called FWDthinkers. 
Aaron sought out to expand his portfolio and skillset in the Marketing Industry. After a short tenure with a local marketing firm as a Brand Developer/Designer and Creative Consultant, in 2016 co-founded Within Marketing . As with all of his professional ventures, Aaron has become a master of his craft. Within's vision to help "build your brand from the inside out" has served as Within Marketing's tagline. Now with the Five5 Ent., Aaron looks to help connect talented musicians and clients with his experience and passion in music, marketing, and business development.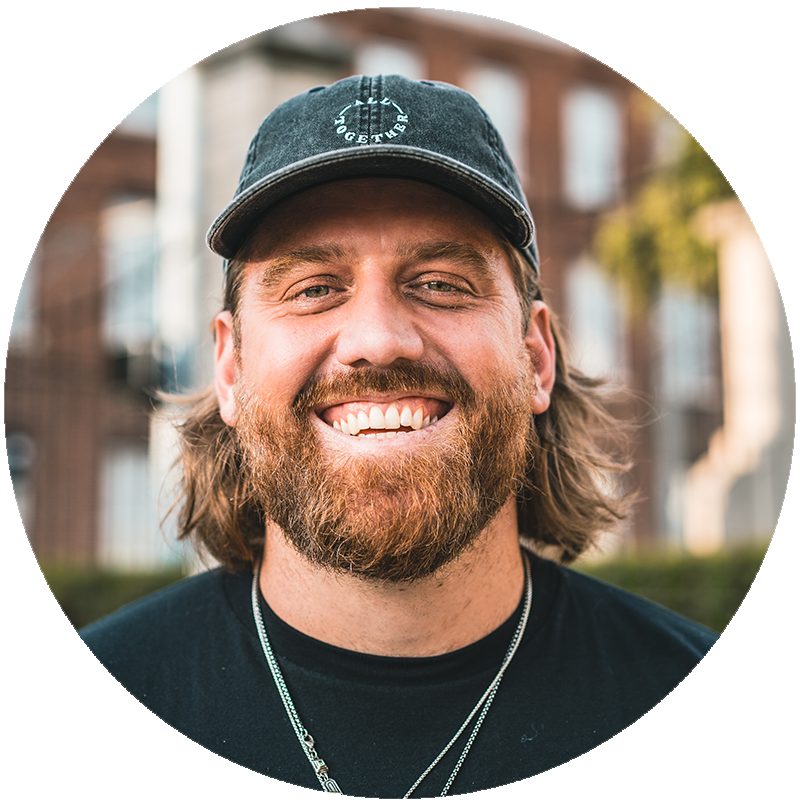 Taylor has had a very diverse career path as an entrepreneur since beginning his journey. His tremendous commitment for helping people makes him an amazing leader through his service to others. He has a deep passion for music, specifically the power and ability music has to bring joy to people. Taylor believes, "Even if it's on a small level, the right song can change anyone's experience. The right songs can have a lasting effect on someone's spirit."
Taylor experienced rapid success in sales early on in his career in being a part of an award winning sales team for Crescent Heights (international real estate developer), responsible for rehabbing and selling over 900 units in a 3 year period. At the age of 21, Taylor Co-Founded a national parking company, 'Premier Parking'. He was also tasked with starting a wholesale pharmaceutical division (19&Pacific) from genesis for a $100 million health services company, Synergy Health Services. There he handled all aspects of regulation and compliance, including all communication with the FDA and DEA. For his work at 19& Pacific Taylor was named to the "Top People on the Move" in an article from Tampa Bay Business Journal.
Even with all his amazing success in sales and business, his passion and excitement for music and counterculture led him down another path to opening a brick and mortar streetwear boutique called 'Flight School'. After the sale of the shop, he began working in the Tampa music scene and was later named was Operating Director of the growing Gasparilla Music Festival in Tampa, Florida. His undeniable passion to immerse himself in the music industry even further led him to an A&R position at TRW Records (The Right Way Records) in Los Angeles, California. There he was tasked with sorting through new talent and helping create the record label's roster. He focused on day to day interactions with the artists making sure they were in a comfortable & creative space and in the most stress free environment that would be conducive to them making quality music. At TRW he also coordinated live show bookings, tour schedules, budgets and distribution. In the past couple of years Taylor started to freelance with a specific writing focus on the local music scene in Tampa for online publication operating out of Amalie Arena, 'The Identity TB'. He created a rising local music collective called "FWDthinkers" which focuses on exposing music of all genres to influential people in the music industry and is helping to break new artists through the platform.
Taylor's rising hunger to serve and help others called him to create a non-profit called "Saving Spokes" that procures bikes from the TPD police impound. The organization privately picks up the bikes and repairs them. Then offers those bikes (along with a gift certificate for repairs on the back end) to put bicycles in the hands of at risk youth in Tampa Bay.
No mater what Taylor is involved in he puts his entire heart and spirit into it and we are beyond excited and honored to have him join the Five 5 family.
"I am a firm believer in serendipity and kismet. I know that this plan is coming from powers greater than myself and I know that there is a divine plan for me."
– Taylor K. Flom
Demo Policy
We are now only accepting demos in digital form. Please email demos@five5ent.com with links to MP3 files (but NO MP3 email attachments please!), SoundCloud pages, or websites. Please remember to include contact details within the email body and keep your submission short and sweet, best tracks first.
Please don't chase us for a response. If we like it we will get in touch with you.